Curt Maddon is a Board Certified Intervention Professional (CIP) and has met the criteria of education, experience, training and ethics required by the credentialing board. This certification is the industry standard for interventionists in the US and confirms education, experience, ethics and liability insurance. Confirm Curt's certification here.
Curt's intervention style involves as much support and work with families as with the identified loved one. While orchestrating the effort of offering the identified loved one help for active addiction through professional treatment is important, other facets of the process are equally as important. Among these is facilitating recovery support services for the people affected by addiction process and who have also unwittingly participated in the dance of addiction. This may not seem like anything new, that is, families supporting recovery. And it isn't. But it is certainly one of those things that is often discussed and followed to a much lessor degree. Curt's intervention style involves some experiential components that assist in the process being deeper for all involved. A deeper process leads to a deeper, more effective, experience.
Employing various techniques, Curt begins the process by assessing the entire case through interviews of the key members of the family, which generates a genogram (family diagram). From this, the intervention team is composed and empowered, which then leads to coordination and finally the intervention process onsite. Many, but not all, of Curt's interventions are known as "invitational," meaning that the drug addicted loved one is invited to meet with his or her family and the interventionist, to discuss how the family should move forward and into recovery. Obviously, an important goal is to enroll the addicted loved one into facing the addiction through the supportive environment of recovery, usually initially in a treatment program which provides safety, support, education and progress of internalization of recovery. But remember, the patient is merely on aspect of the addiction environment. In fact, it is more astute to view the active addiction process of using drugs and alcohol as the primary outward sign of the deeper more inclusive process going on with the entire family.
Therefore, for a family to overcome addiction everyone must face the all-inclusive nature of this disease and take responsibility for the role each has played in the drama. This is not to make people wrong, or to place blame. This process is simply the first objective to recovery, and personal admission by each member that each has played a role in the entire process is important to making the decision to live life differently. As an advocate for each member of the family, Curt and his staff then guide each into their own personal recovery, through various means and support services.
It is our sincere hope that regardless of which path you take to secure the help that you need, you find success. Please contact us if you would like to know more about Curt's services, we're ready to help.
Curt is Fully Insured
---
Articles of Interest:
Addiction Boundary Hold: The Hardest Thing a Family Will Ever Do
by Curt Maddon
How to Support Someone in Drug Rehab
<!- Start Testimonial -->
Incredible Understanding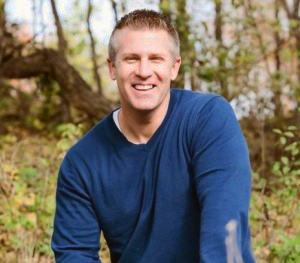 I have been working in one capacity or another with Curt since I entered the addiction treatment field 10 years ago.  My experiences with Curt have been educational, motivating and have helped me beyond measure.  He has always placed the needs of the client first and focused the efforts of the programs he's worked for around those needs.  He has an incredible understanding of creating an implementing systems and managing people that help a treatment team operate at its best level possible.  He really does get the whole picture, from intervention all the way to aftercare and beyond.
<!- End Testimonial -->
NOTE: Curt Maddon does not provide therapy, treatment, or medical services. Needs for any of these services are referred to individuals and/or facilities specializing in the appropriate level of care. Curt Maddon, and associated brands, offers consulting services and therefore any recommendation given does not replace the advice of therapists, treatment providers or medical professionals.